Thank You everyone for being there!
Pictures and Videos from our time together at Attac Villa in Könnern, March 10–13, 2016.
Photos by Robert Max Keppler, Lukas Reck, Jenni Ottilie Keppler, Diana Neumerkel, Carolin Oelsner
Videos by Robert Max Keppler
Thursday
After starting to prepare the place, we were having amazing Dinkel-Quiche with swiss chard and pear chocolate crumble-ish cake made by the amazing Diana. Coziness brought in by candle and disco ball light in the kitchen and dining room Thanks @ Lukas & everyone else for pitching in with energy, ideas and joy that night :) – around 2am Diana and I went to sleep upstairs, all lights turned off except Eddie's green lid collar lighting us the way upstairs to our beds like Rudolph…
arrivals of the day: Diana, Manu, Lukas, Martin, Anna, Robert, Andreas, Carrie, Dave and Edward Strups Snowdän.
Big Thanks also to the hosts and inhabitants of the Attac Villa: Micha, Julia, Richard and Solveig! :)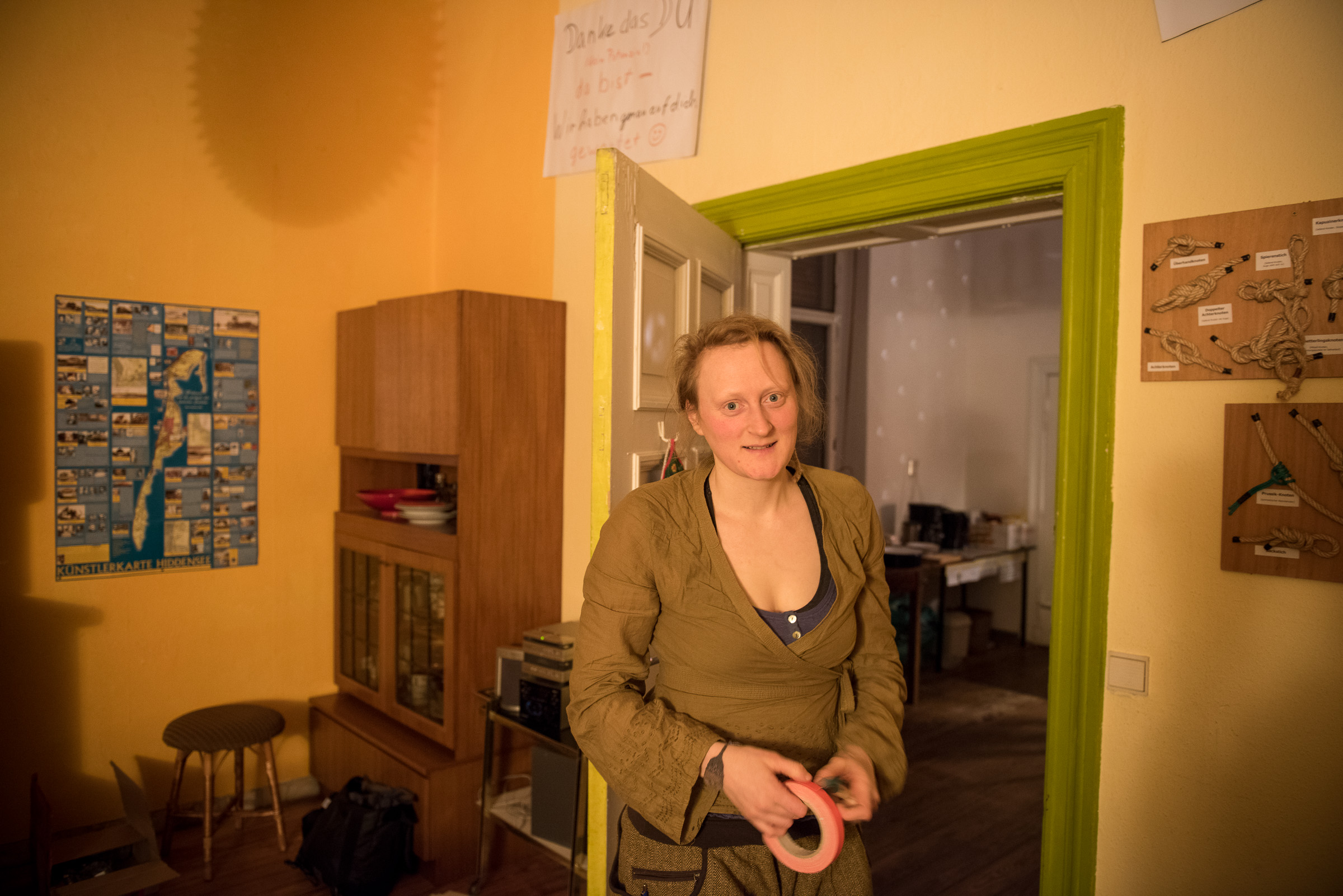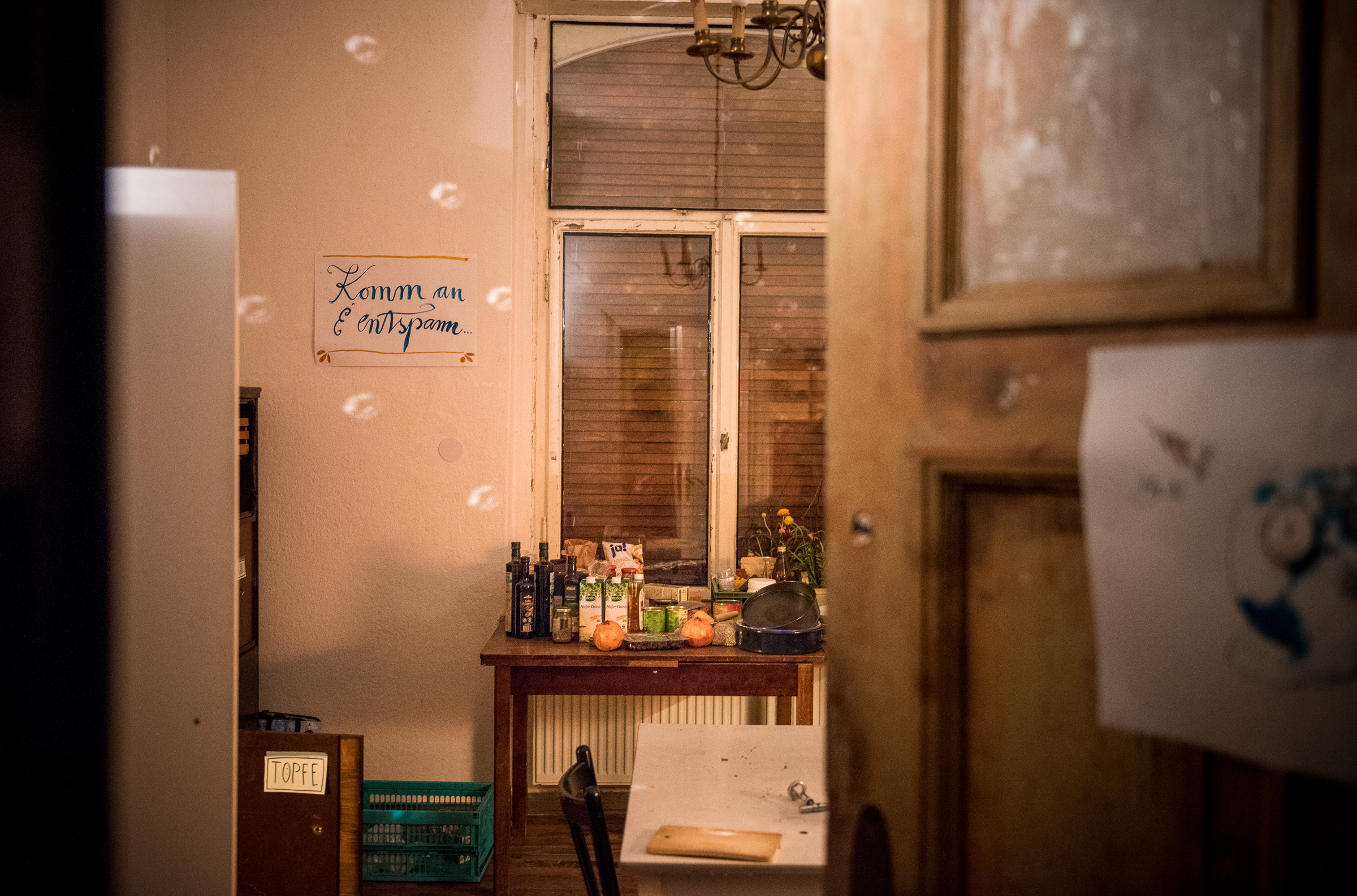 Friday
new arrivals: Kathi, Josh, Nils, Sarah, Ella, Henry, Viktoria, Antonius, Boris, Andreas An., Philipp, Karl, Olmo, Jan, Johanna, Thomas, …
Getting the house and Garden all cozy…
A day with a super relaxed breakfast, a quick announcement on what to do: getting the car key out of the locked car with a wire (@Lukas & Anna), preparing the fireplace and garden (Thx Manu, Lukas, Philipp, Andreas Ar.), a little more decoration and signage (Thx Anna, Diana and…myself) , preparing and moving around mattresses and setting up the "Kuschel(t)raum" (Thx Diana & Carrie!), getting rooms ready for overnights (Thx Micha), buying food for the evening (Thx Martin, Robert and…myself…hem), taking care of the Pizza (Thx Anna, Henry, Viktoria, Diana… I lost track, too many people helping! ; D)
Cake time at 4pM
For 4pm we had scheduled a Kaffeeklatsch in the dining room, sitting back and chatting after a half-day of work :)
Pizza-Time, Open Mic with Josh & ANtonius, Camp fire songs and dog howlings in outdoor bathtubs…
The night started out with tasty Dinkel-Pizza (Thx Philipp for the dough!) filled with mountains of toppings, baked on a pizza stone. Thanks to Henry for the logistics of getting the Pizza in and out of the oven! :) While the kitchen with filled with "Pizzaioli" the room next to the dining room was gathering more and more people to join Josh and Antonius little sound performance. :) The night continued with songs about Eddie and chairs by the campfire, sung by Carrie, Boris and Lukas.
2am – Time for Electro-Bread:
The night ended with Lukas getting 2kg of dough together, making a giant bread for the breakfast between 2am–3am, kneading for 45min while having the DJ set on the table next to him putting on electro music with Carrie, Boris, Robert Max and me dancing next to him…
Saturday
new arrivals: Agnieszka, Sam, Judith, Franzi, Christin, Jördis, Daniela, my mum and dad, Brother Wolfdieter and his wife Florentine, Kerstin, Till, Markus, Natalie, Sarah, Mike (the lamp), Alma, Ann-Christin, Caro & Kai…
in spirit: my cousin Anne, Philipp S (you work too much!!!), Lars & Michi (meeeeoooow!), Conny (Montreal is simply too far away…), Anna (so is Trondheim!), Benni D (Earthships gucken?! Pah! ;) ), Adam & Leo, Beni & Mimi, Nele, Daniel, André (Mainz!), Peter & Family, Jacob, Ida…Charlotte, Philipp Amand, Aaron, Anna v G, Lilli, Christl…
A warm welcome to the new arrivals
The morning announcement included the wish for a warm welcome to everyone new who will arrive on this day. Coming back to the house after climbing in Löbejün, entering the house was entering in a very relaxed and warm atmosphere. It felt like everything and everyone had found their place. The furniture from the dance room had moved into the welcome hall and provided a nice room for a sit-watch-chat.
A truly hippiesque Birthday Celebration
From my personal perspective this day was simply beautiful and rich in so many new and lifely experiences: going climbing (Thx Philipp and Olmo for the big wall climb and for Andreas and Ann-Chris for teaching me how to belay), being welcomed by the warmth of the house, taking part in Carrie's massage workshop, eating super tasty food (Thanks Henry and Viktoria for being so efficient with the groceries list!), I even really liked the Borscht (beet soup), which I usually despise… It was a super interesting and fun one-take-our-house-performance which brought everyone closer together, Thank You Robert Max & Nils! :D – There was a spontaneaous fire performance with my oldest of friends Kathi, there was mattress sleighing down the staircase, there was dancing, dancing, dancing, hugging, hugging, hugging, there was midnight dog howlings in a group hug, there were Wunderkerzen and meditative Ong-chanting led by my wonderful proud-to-be-her-child mum, there was blind-fold dancing (such a nice experience, sooooo interesting! Thx Olmo! :) ), there was the longest group hug ever and my first try in contact impro which left a few splinters in my and other people's feet, but oh well…
And there were so many generous and thoughtful gifts that had grown overnight on the tree, to be harvested in the morning :) THANK YOU!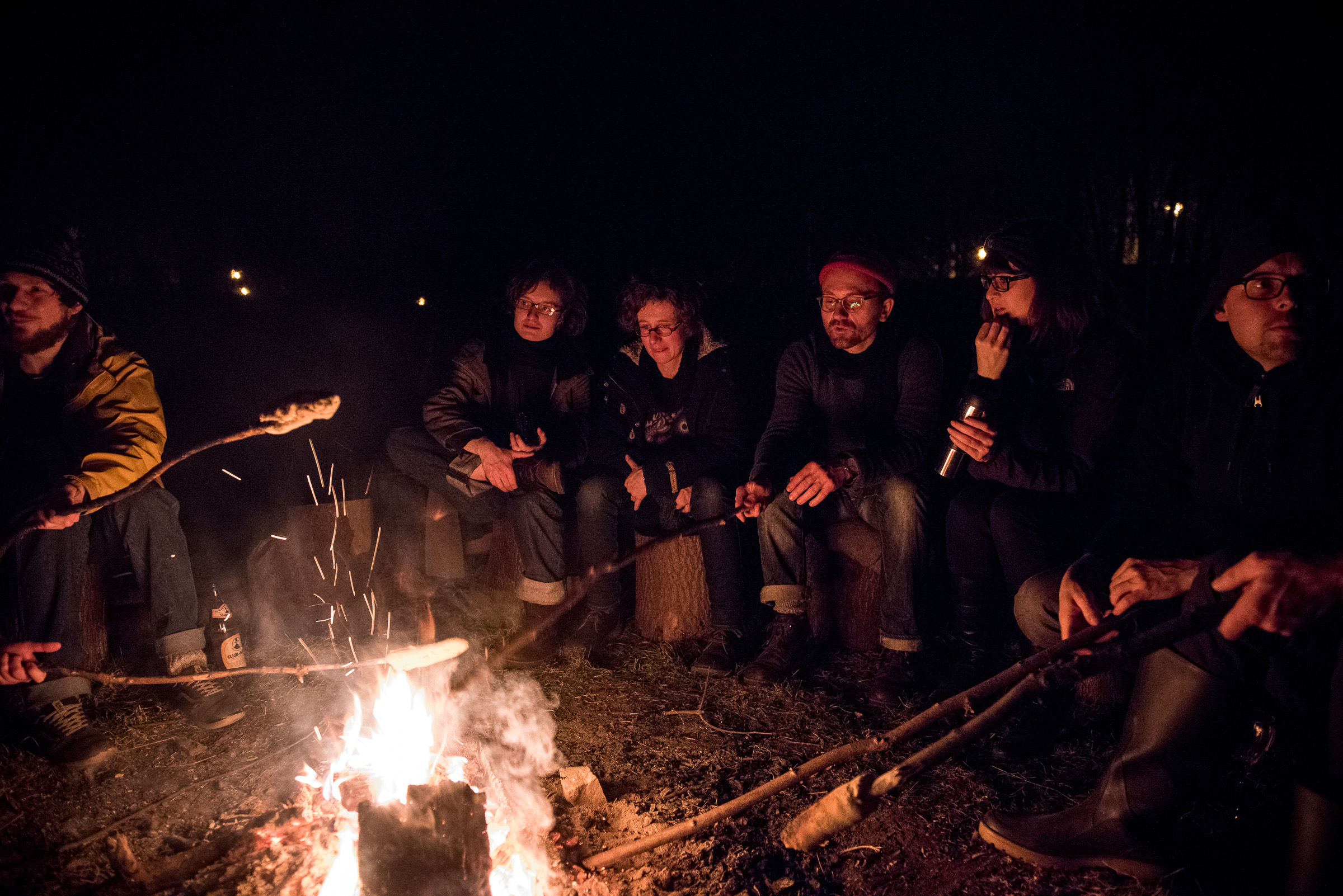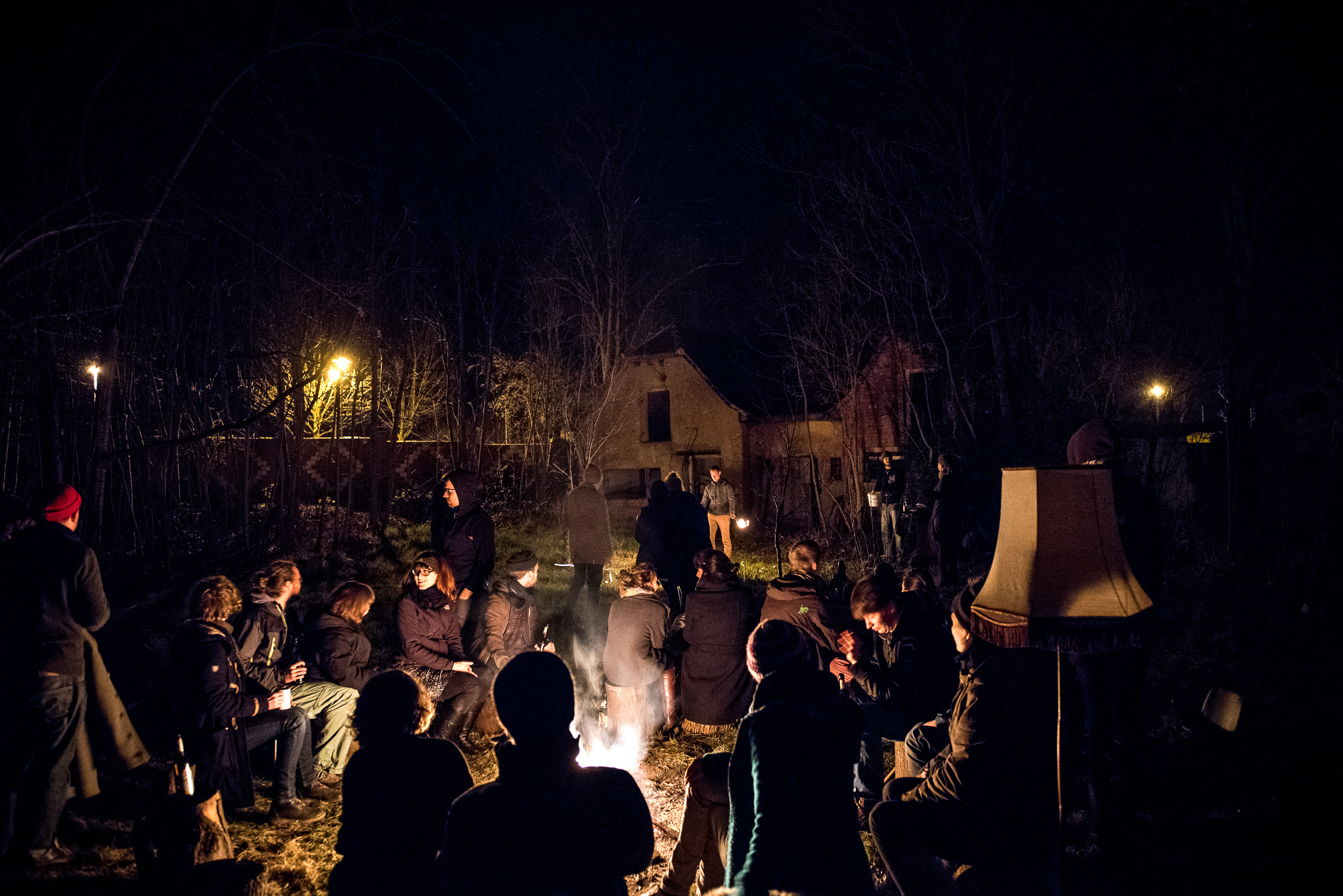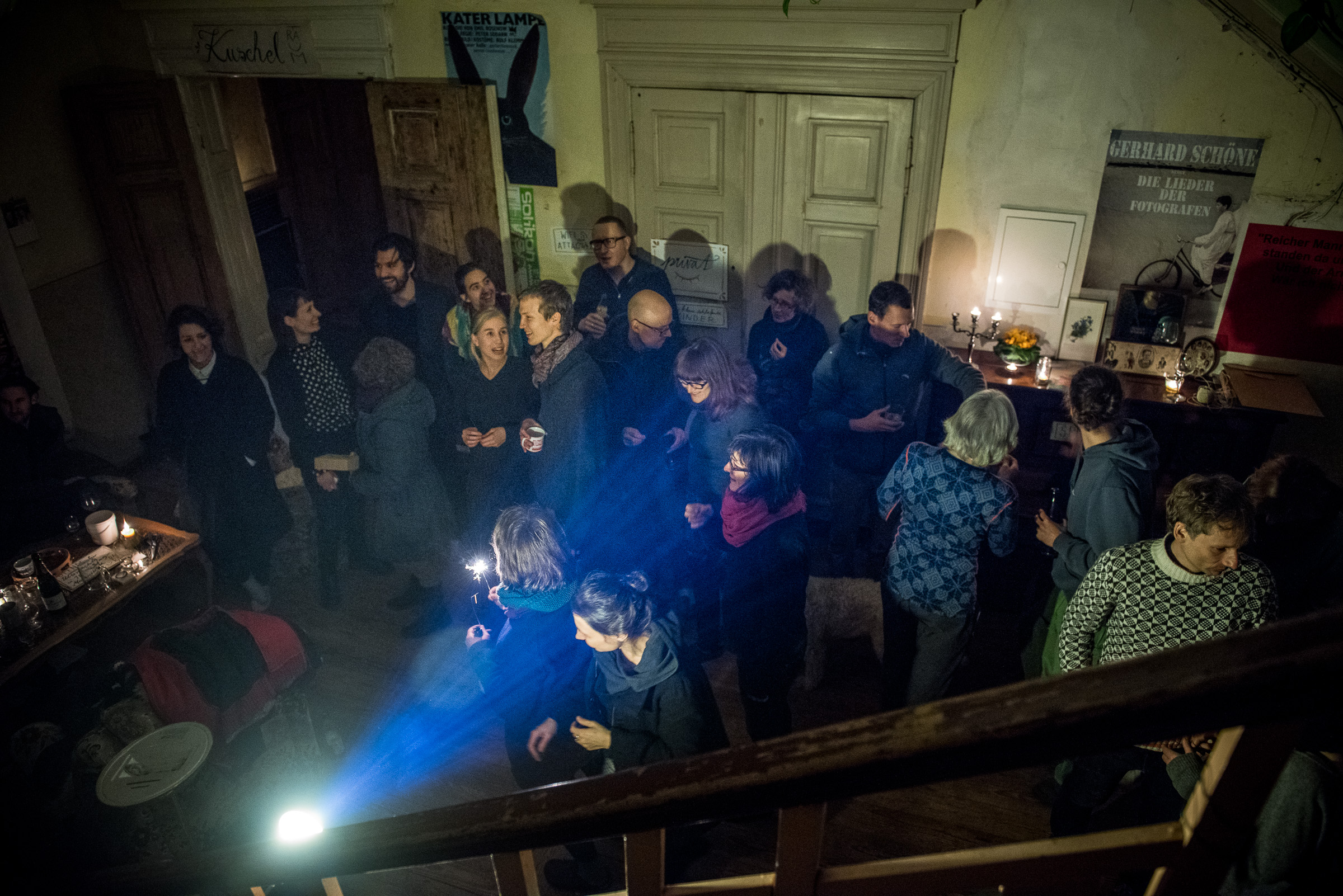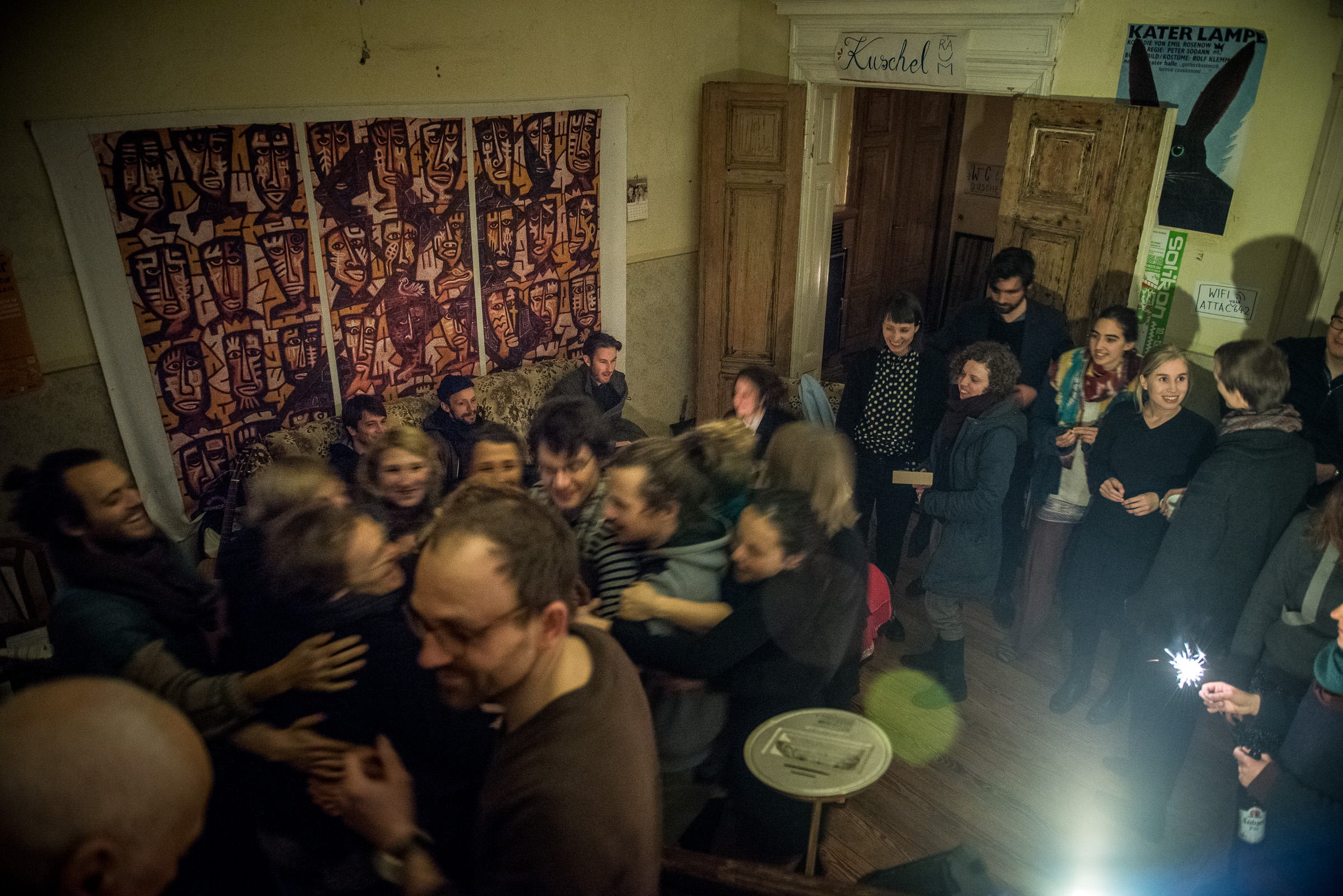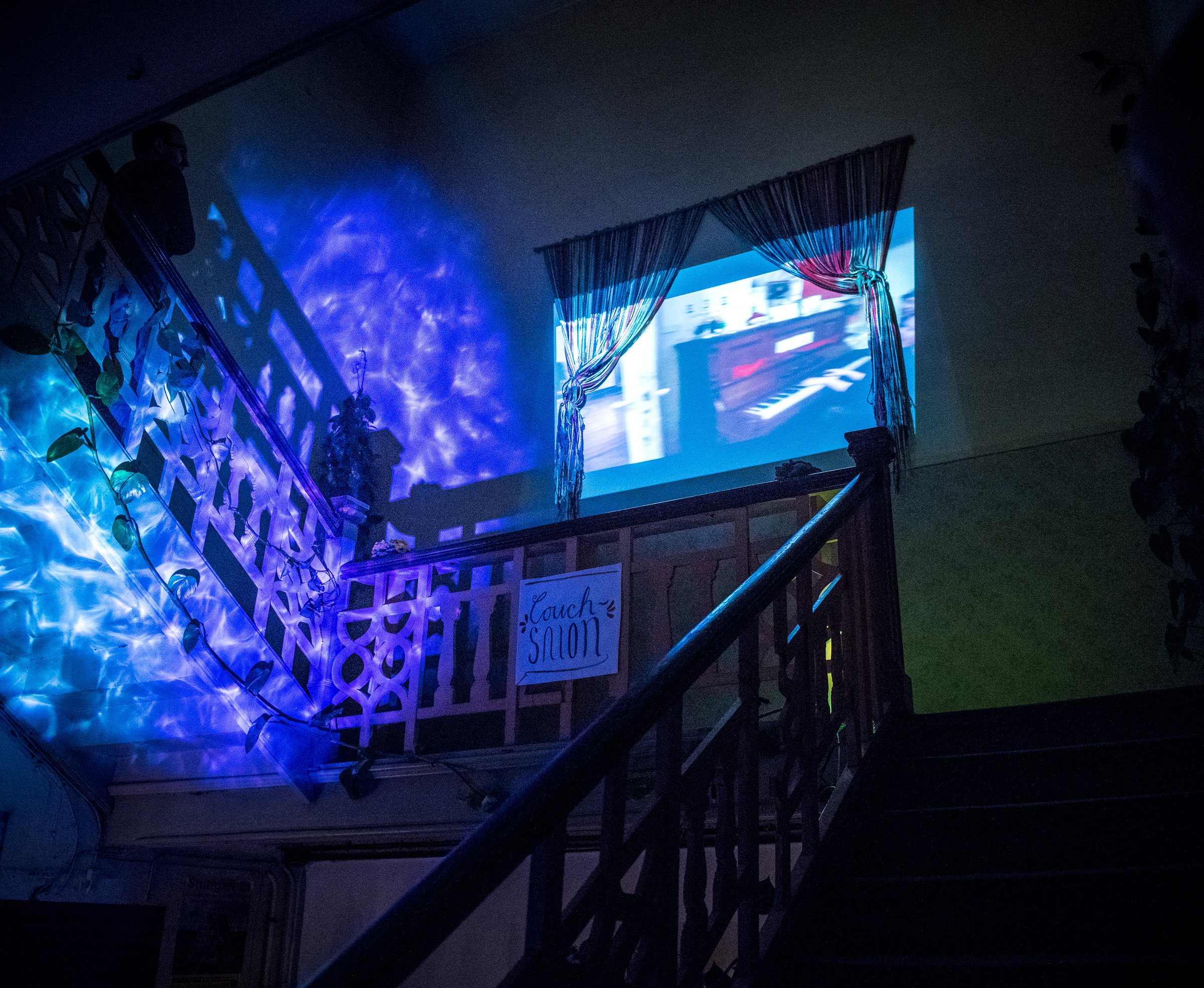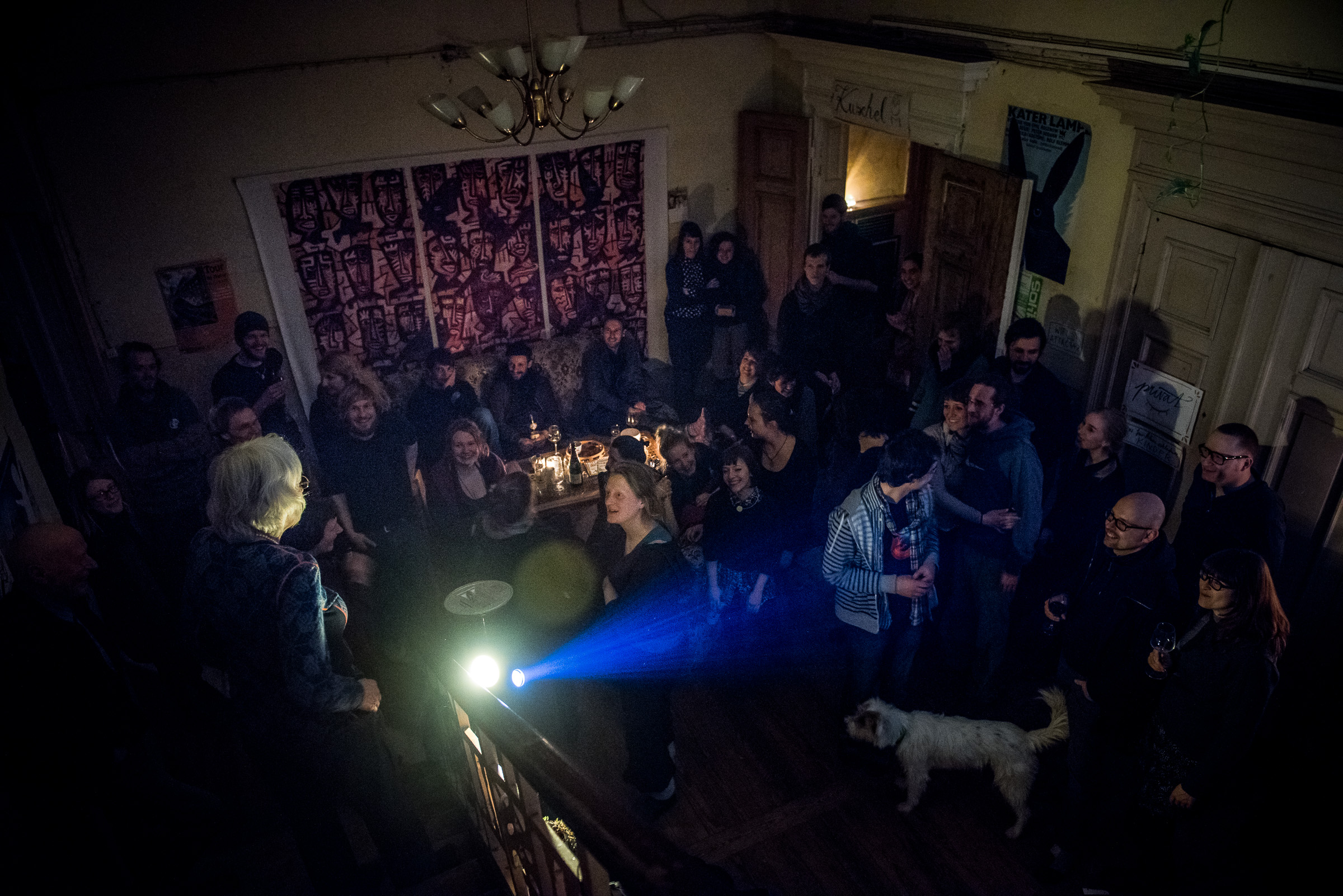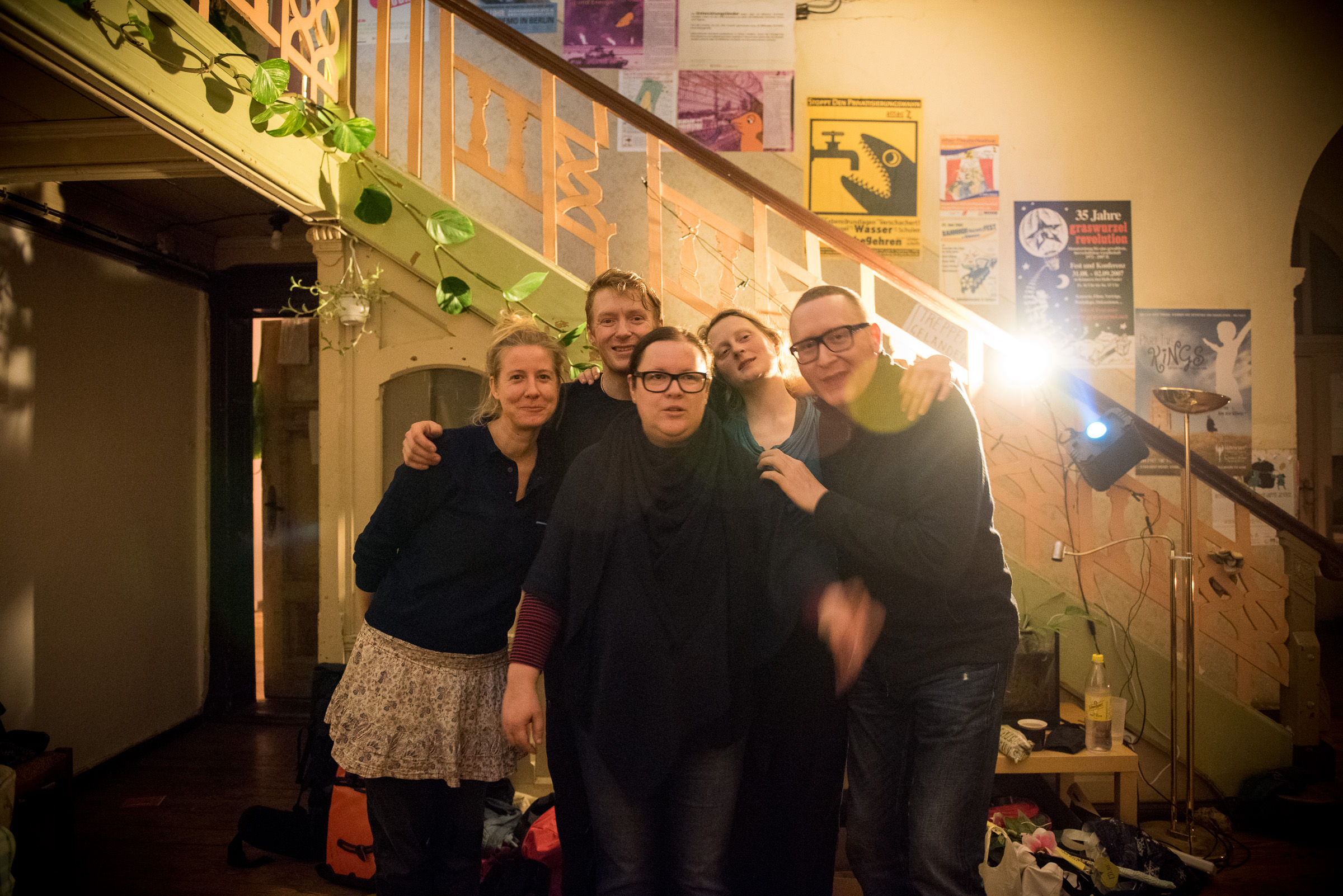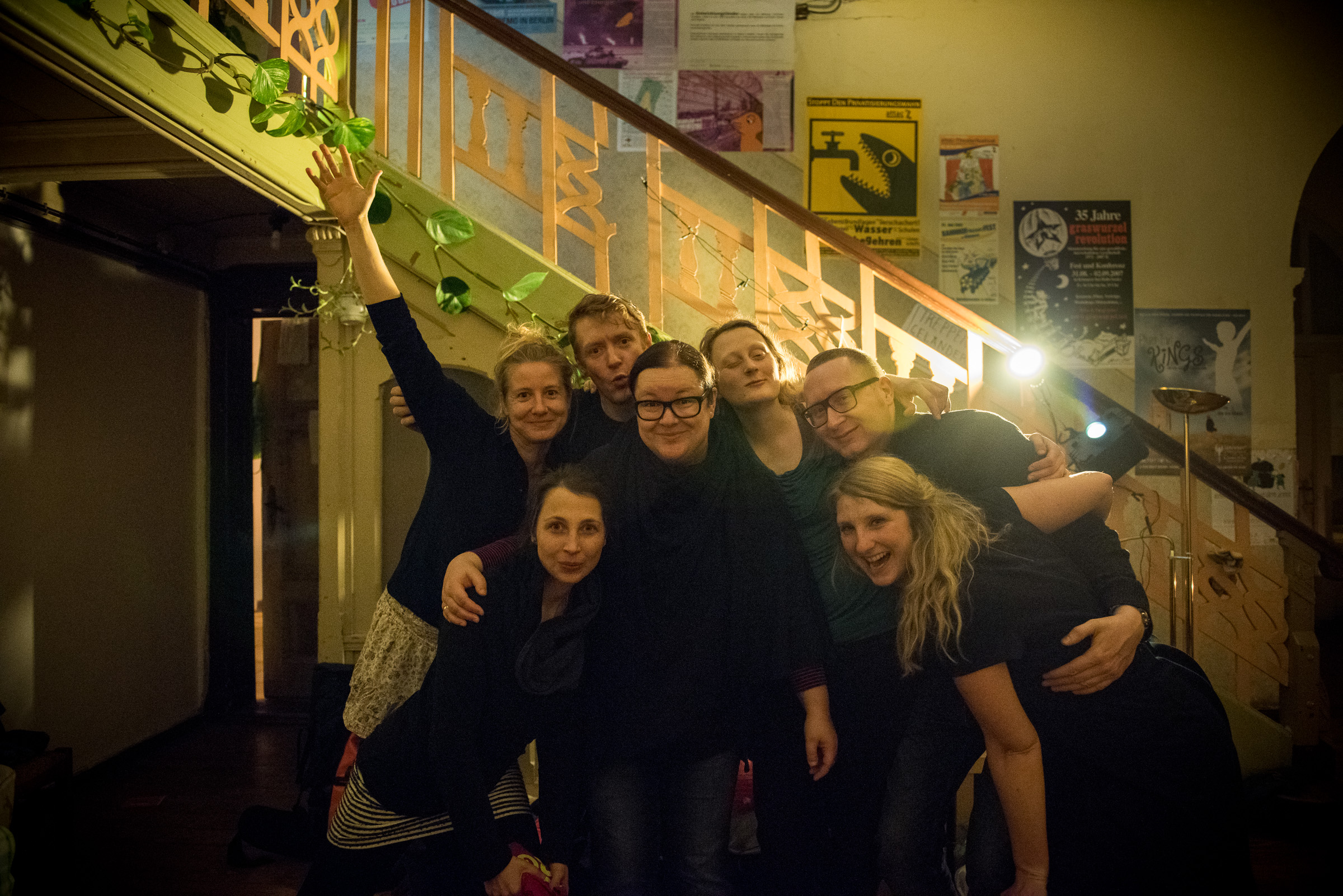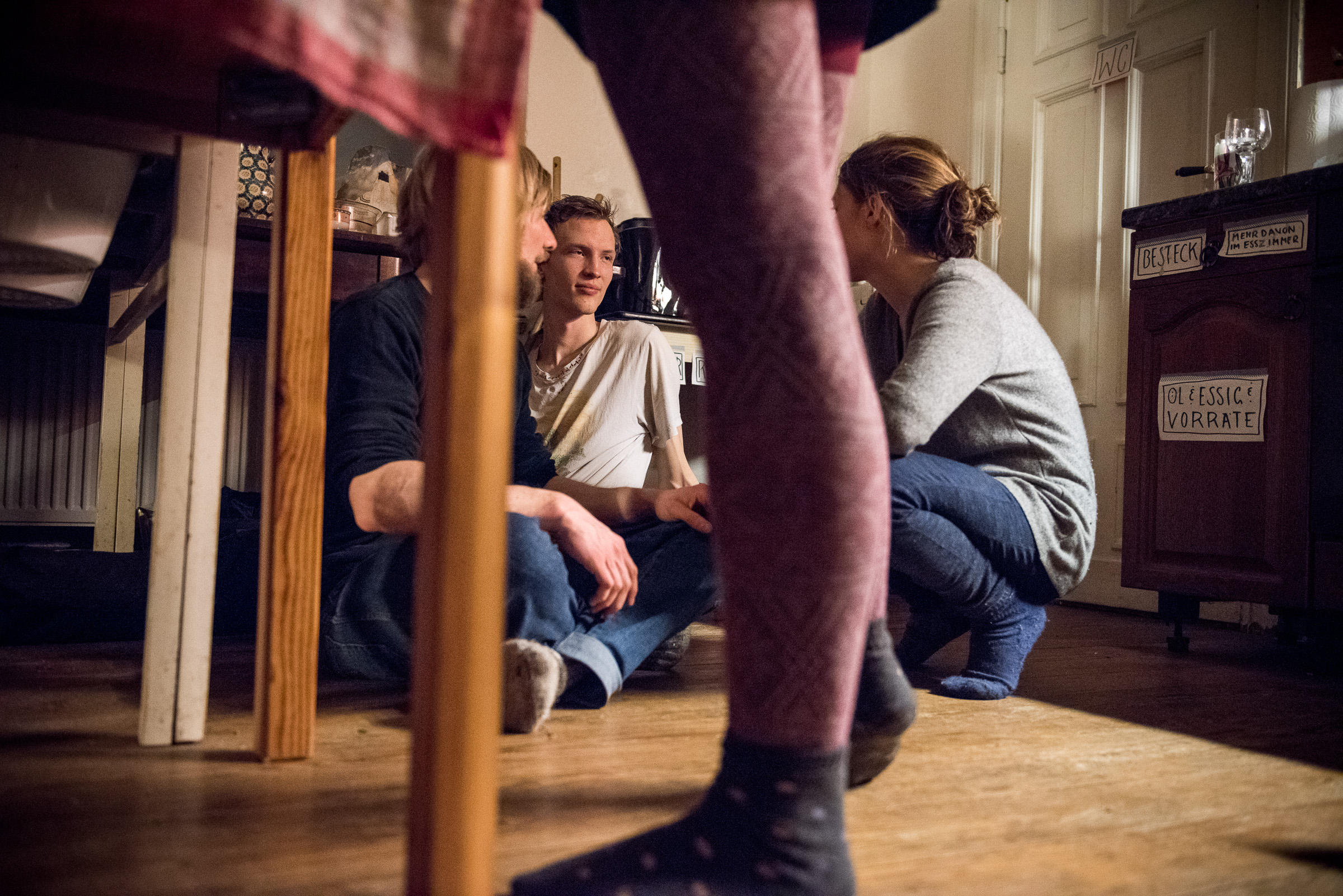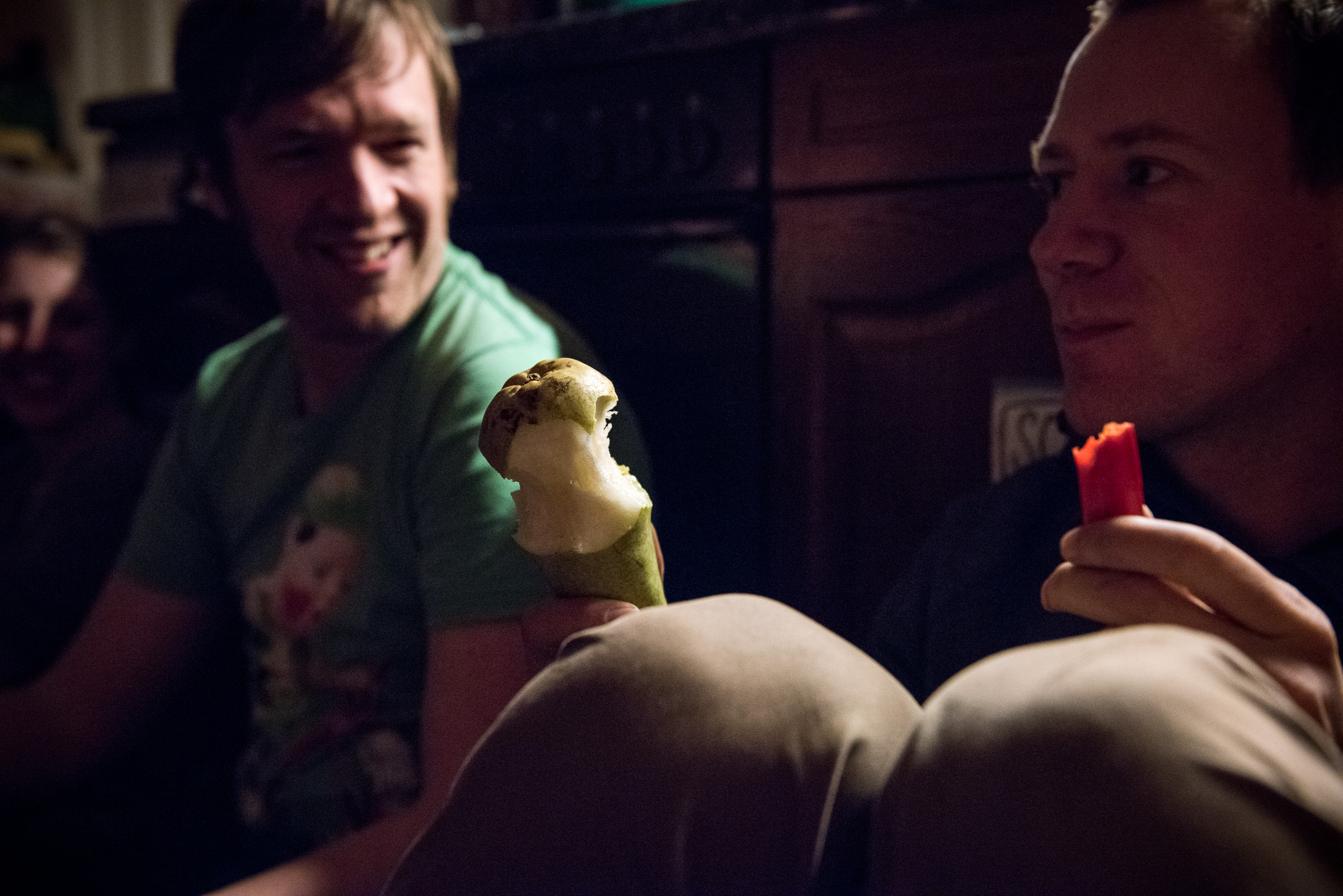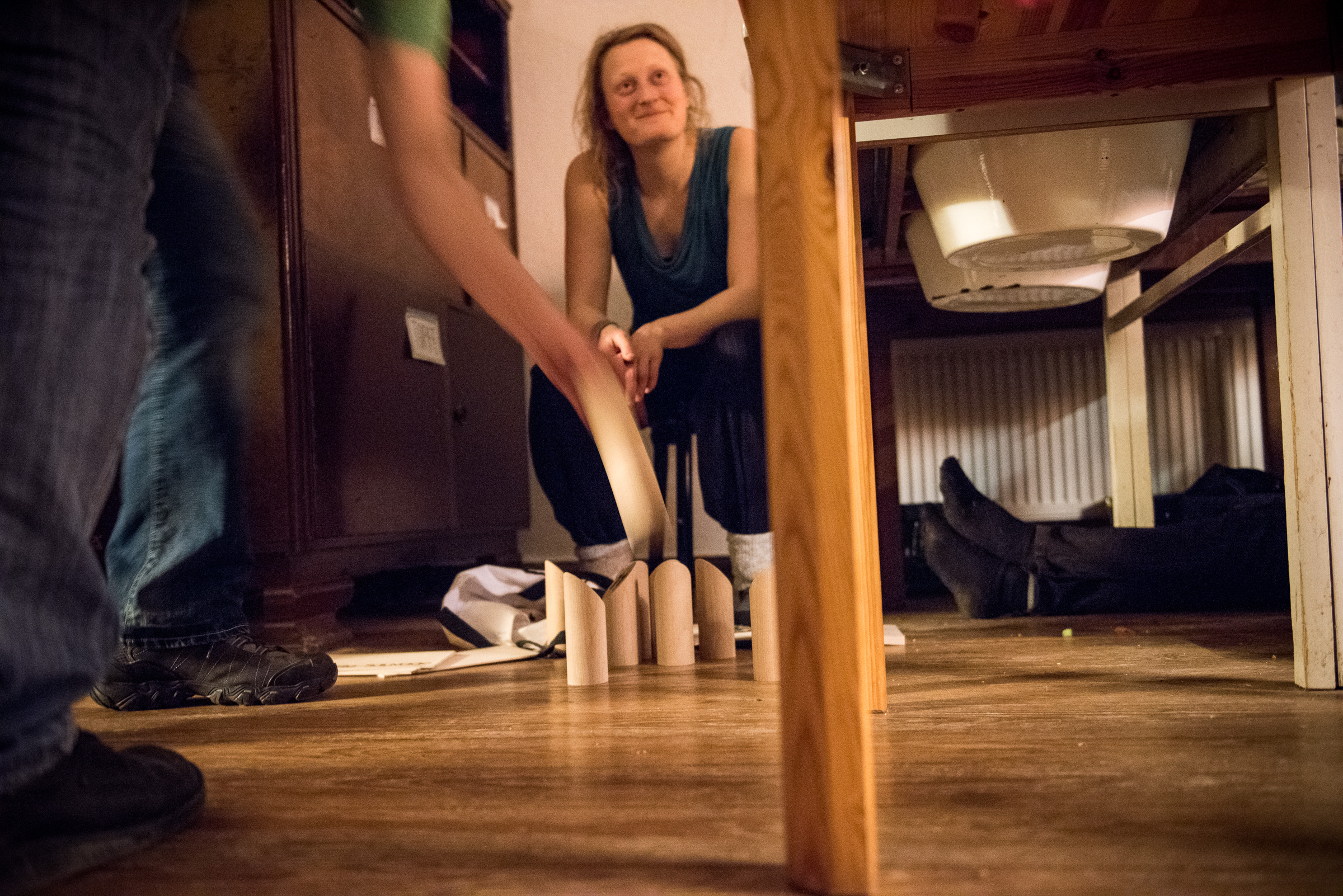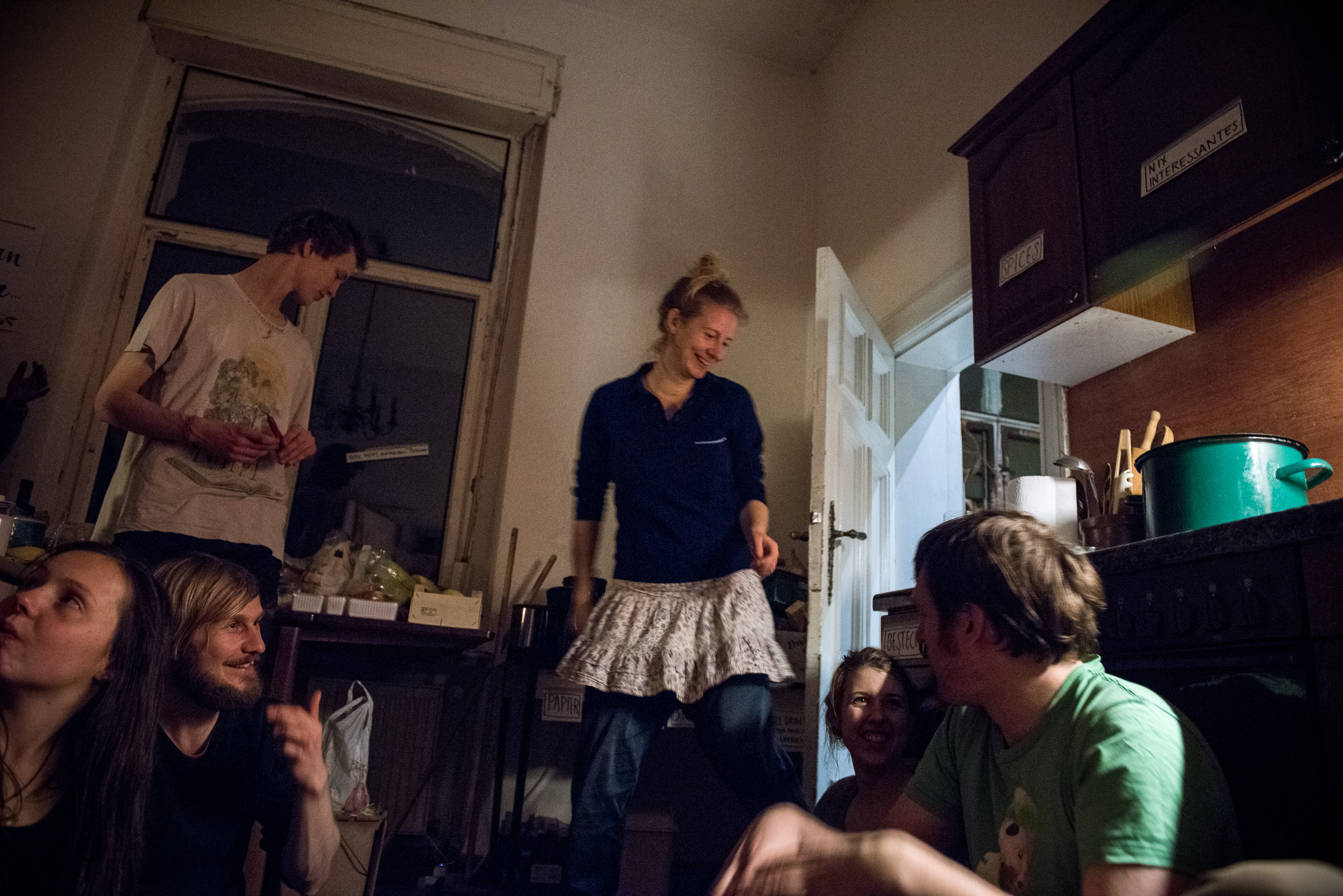 Sunday, March 13th
Technically the day of birth, practically the day after the party. Task of the day was to leave the place in nice shape and pick presents from the gift-tree. Diana, you are such a fox! :D …or raccoon, considering the climbing skills you needed to hang the gifts!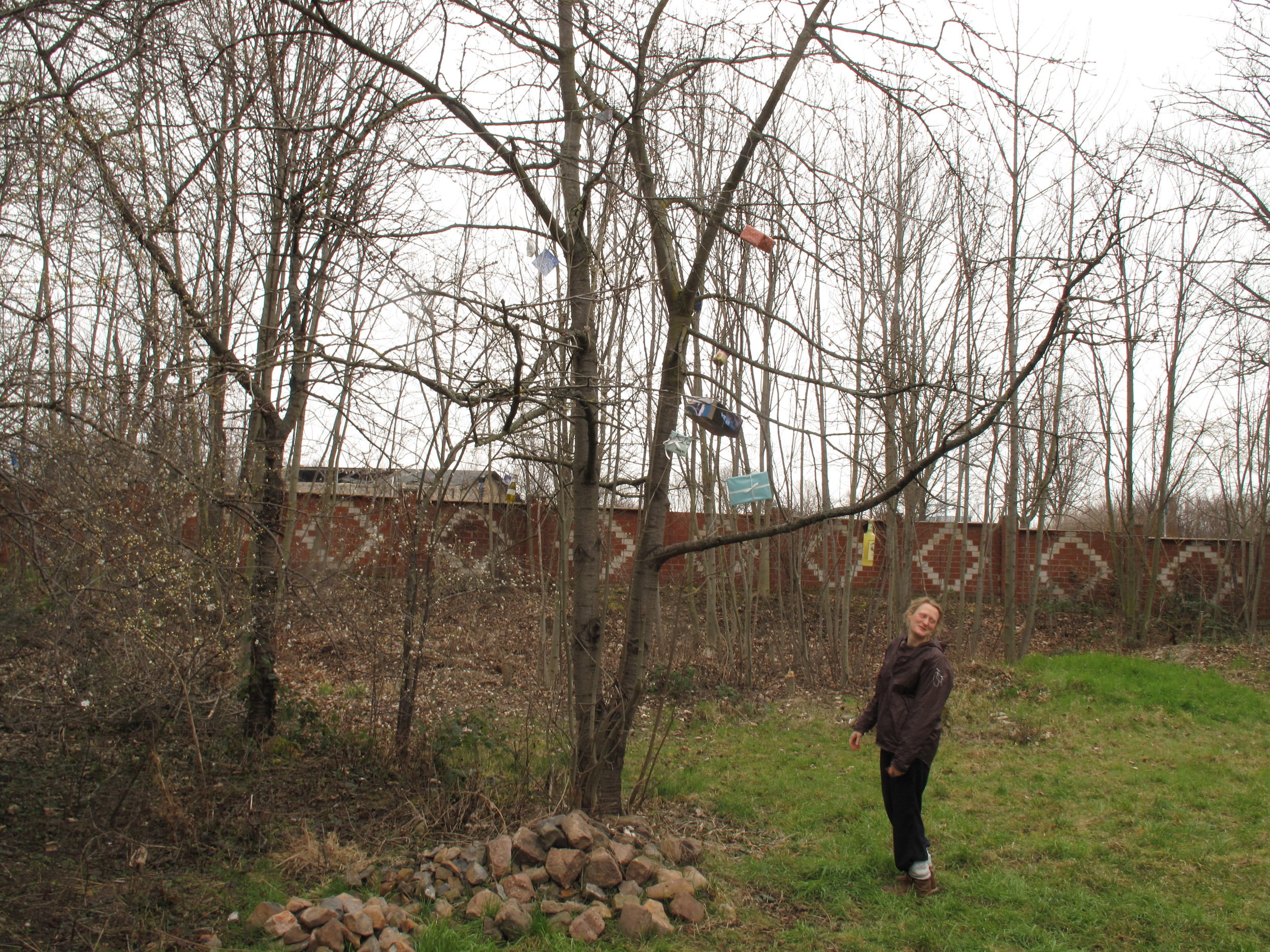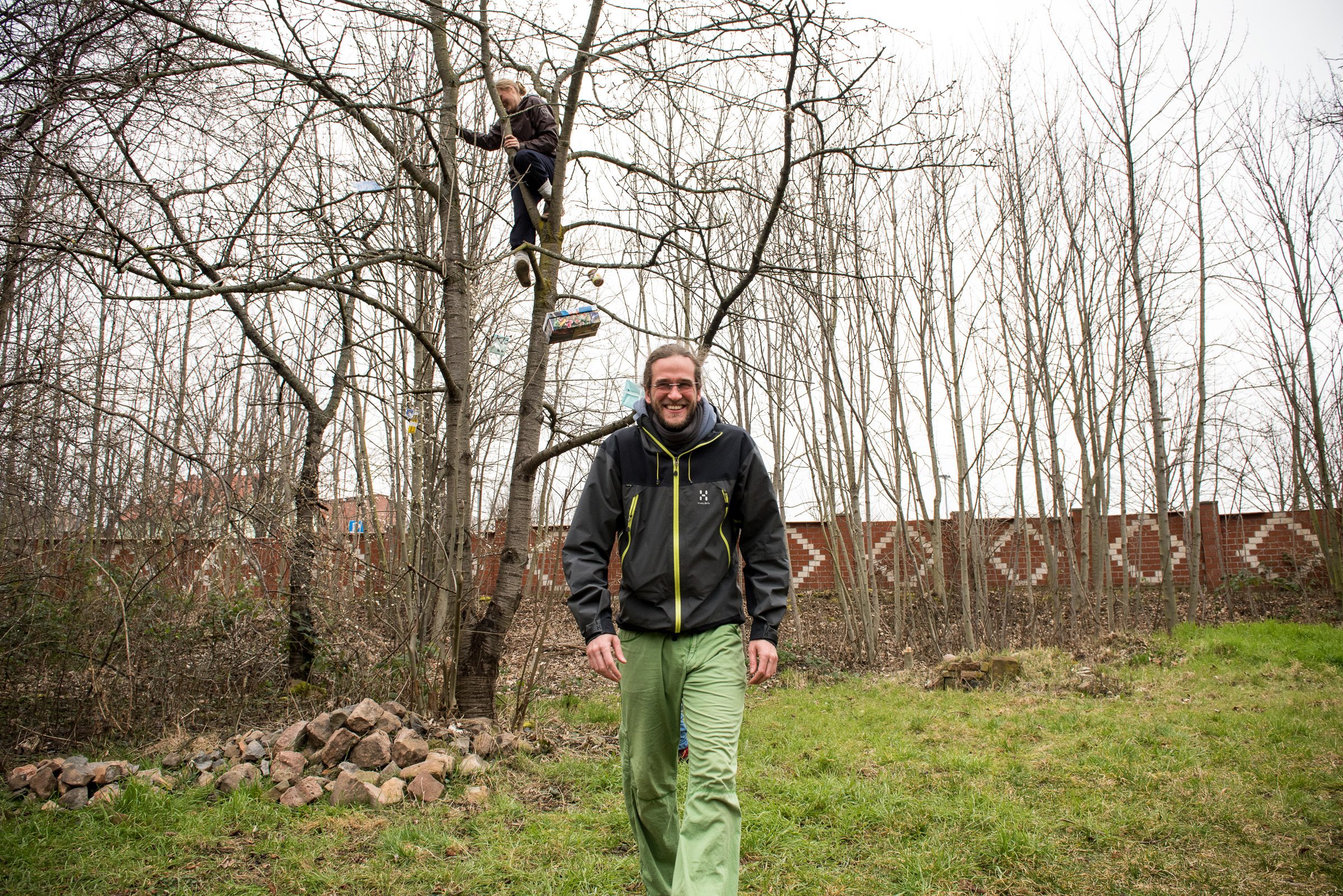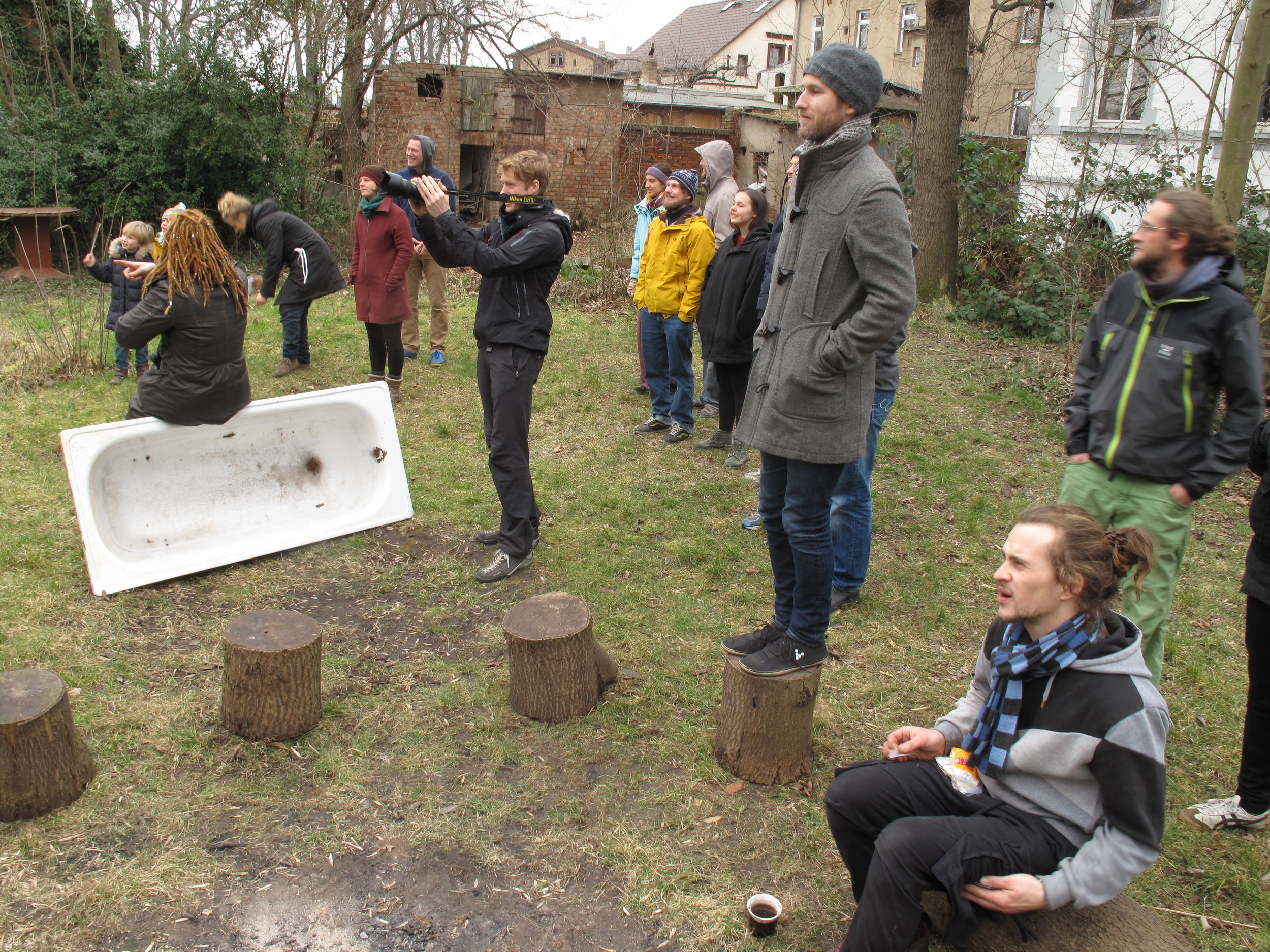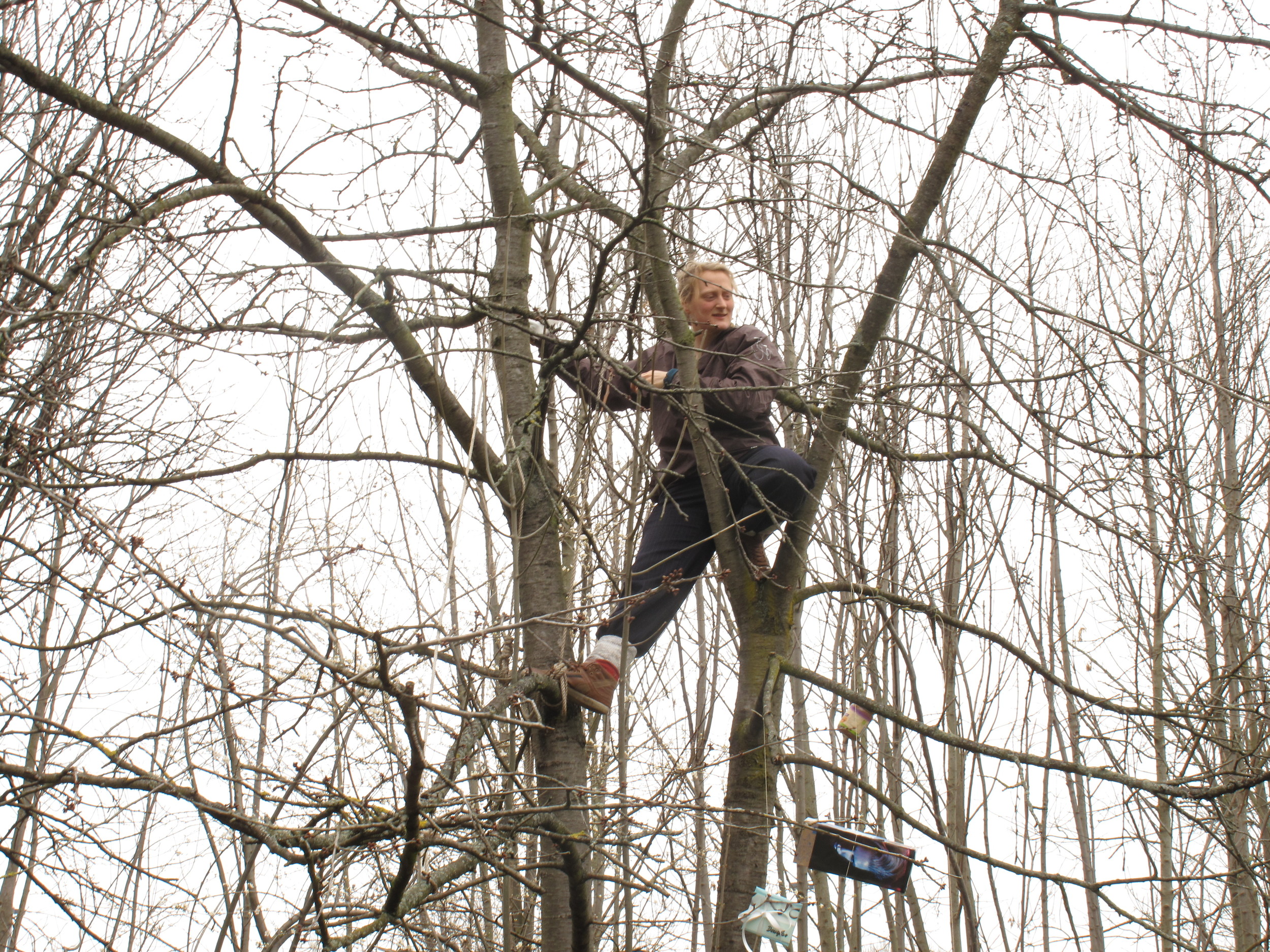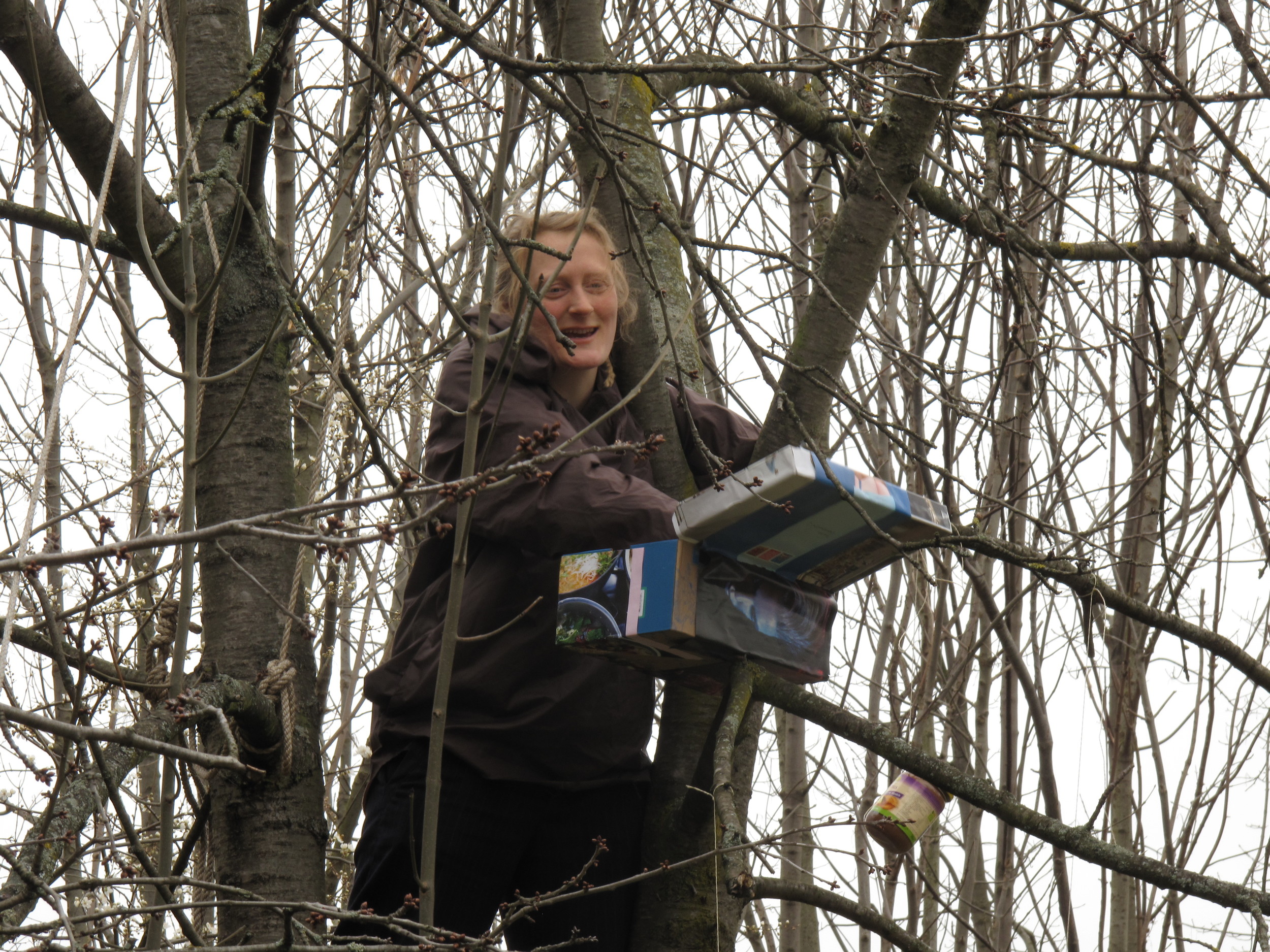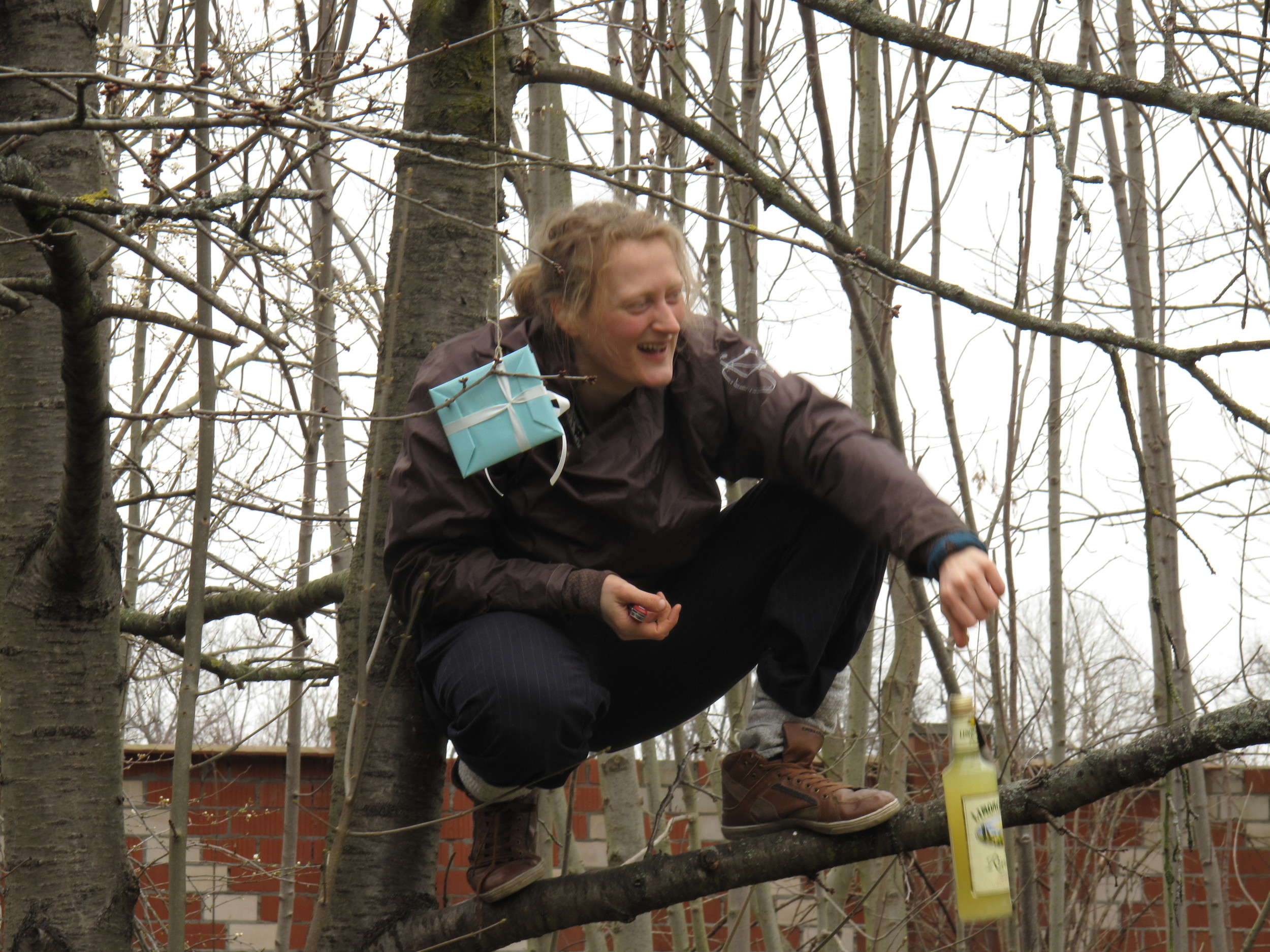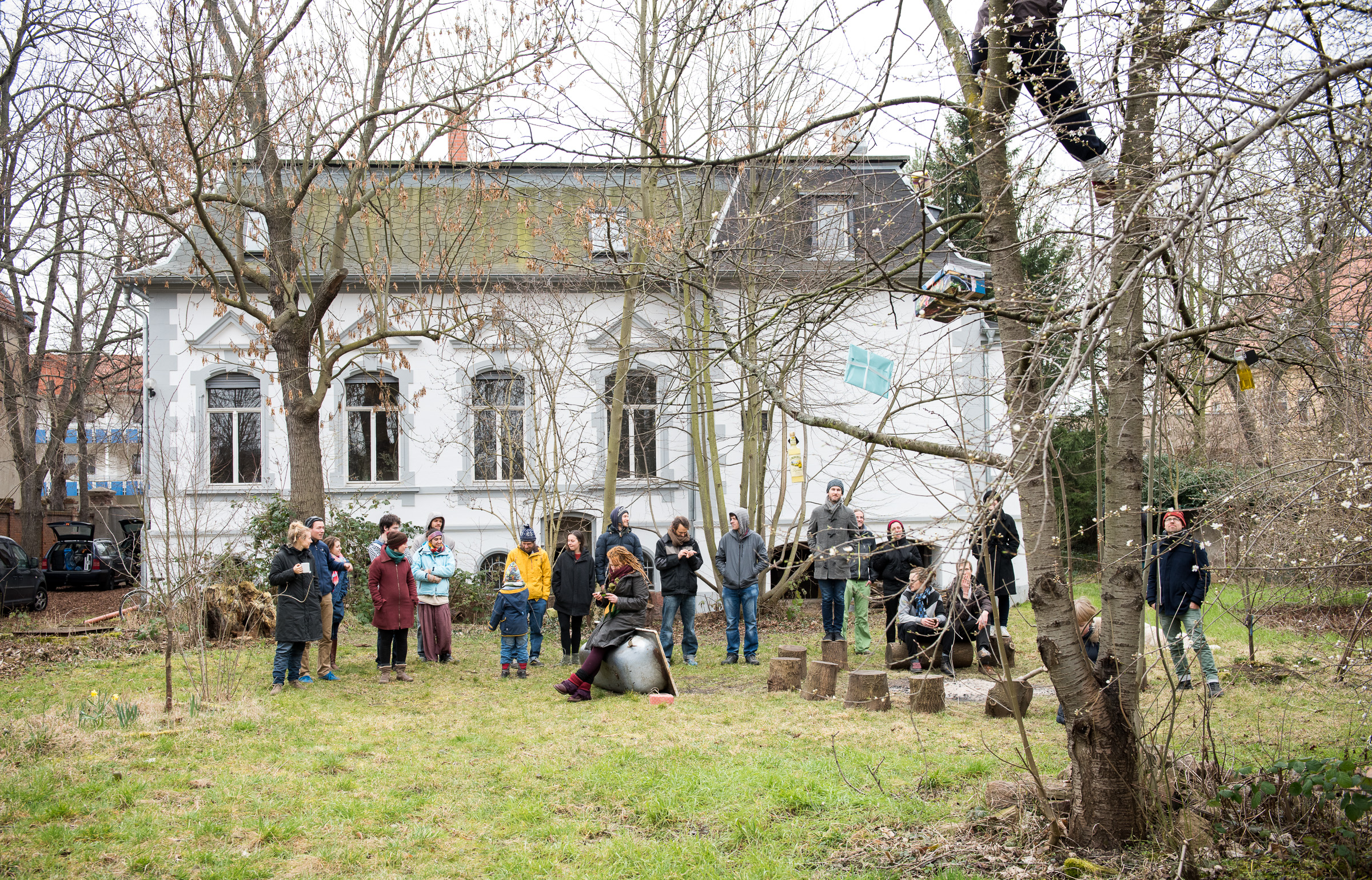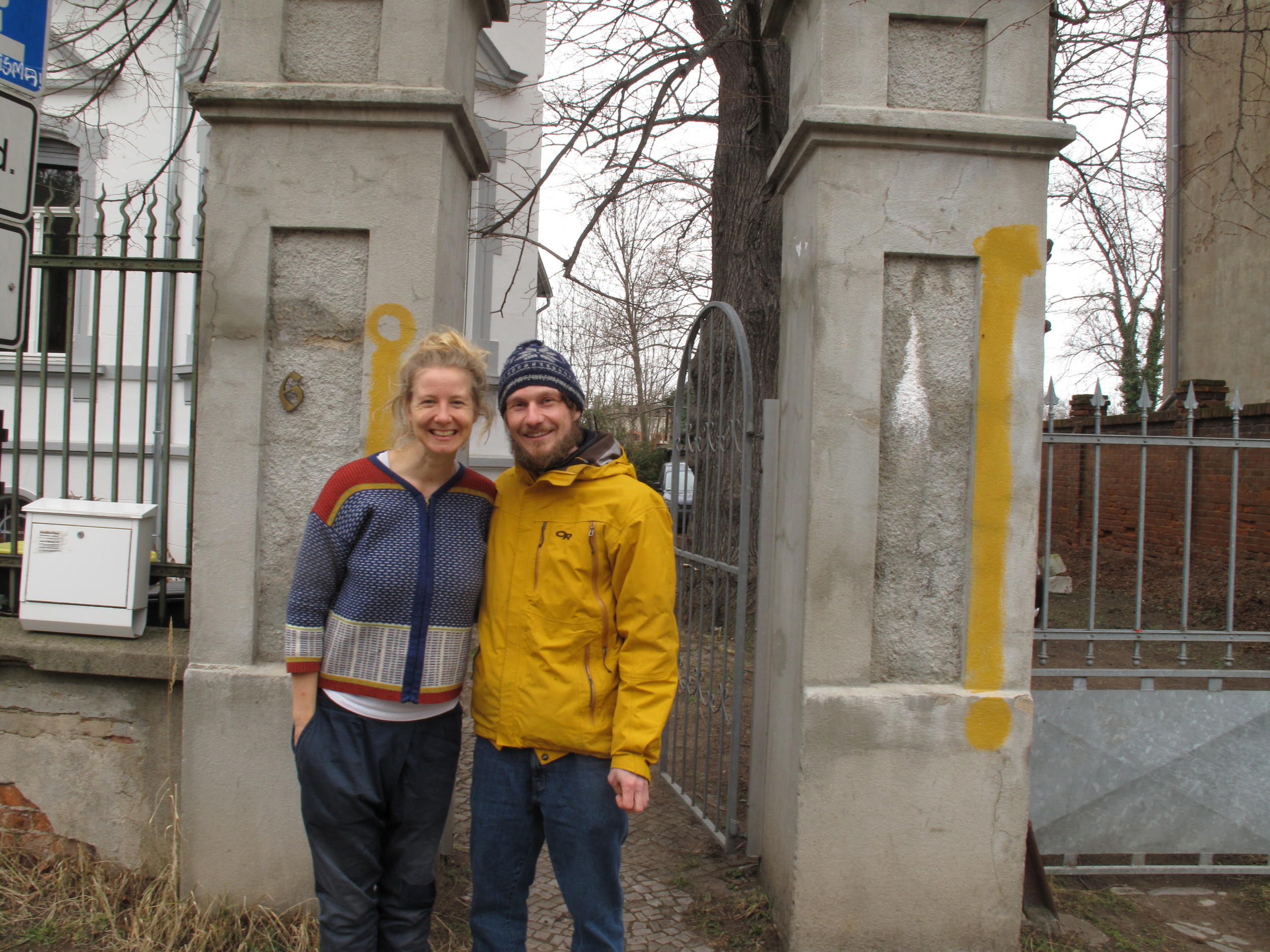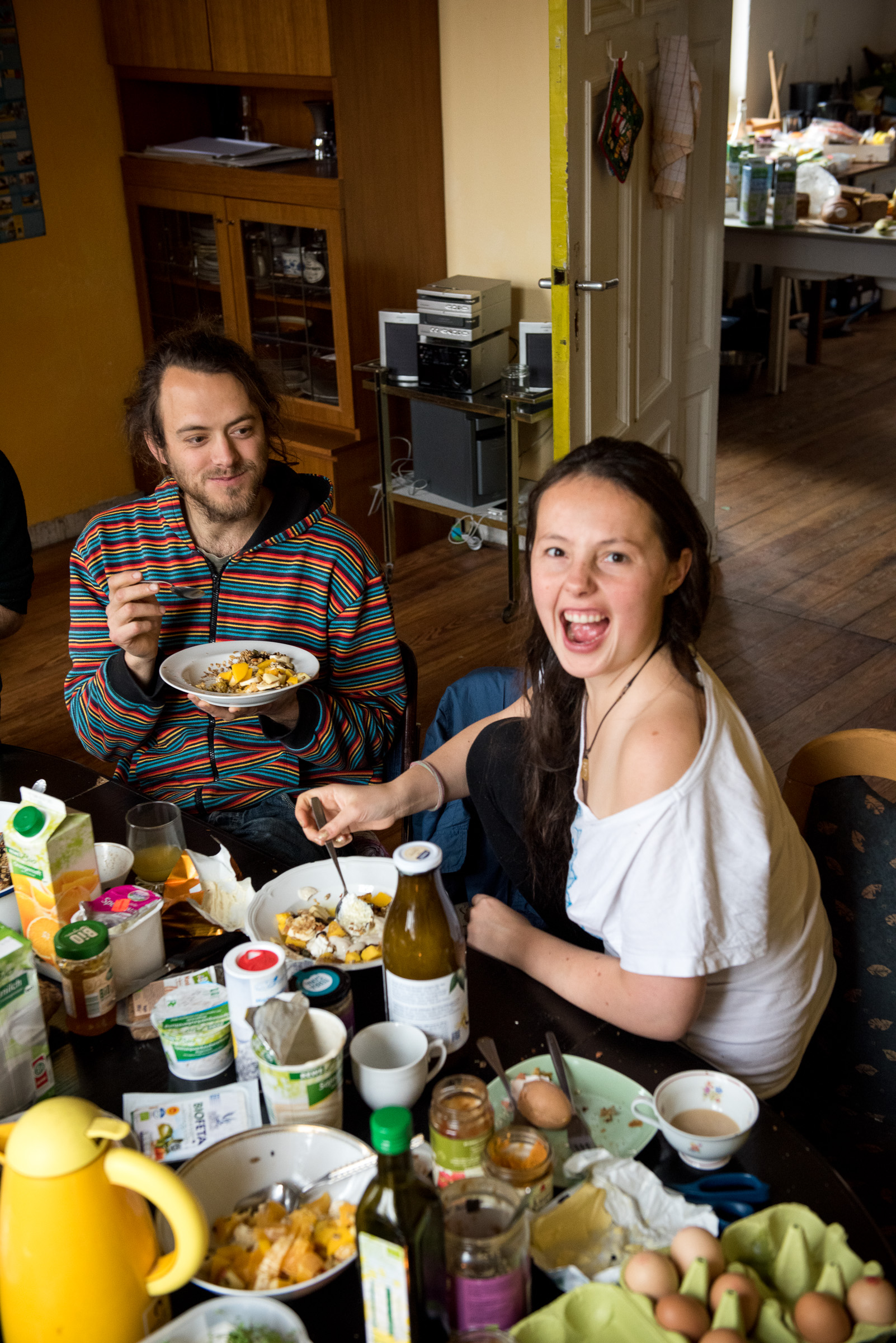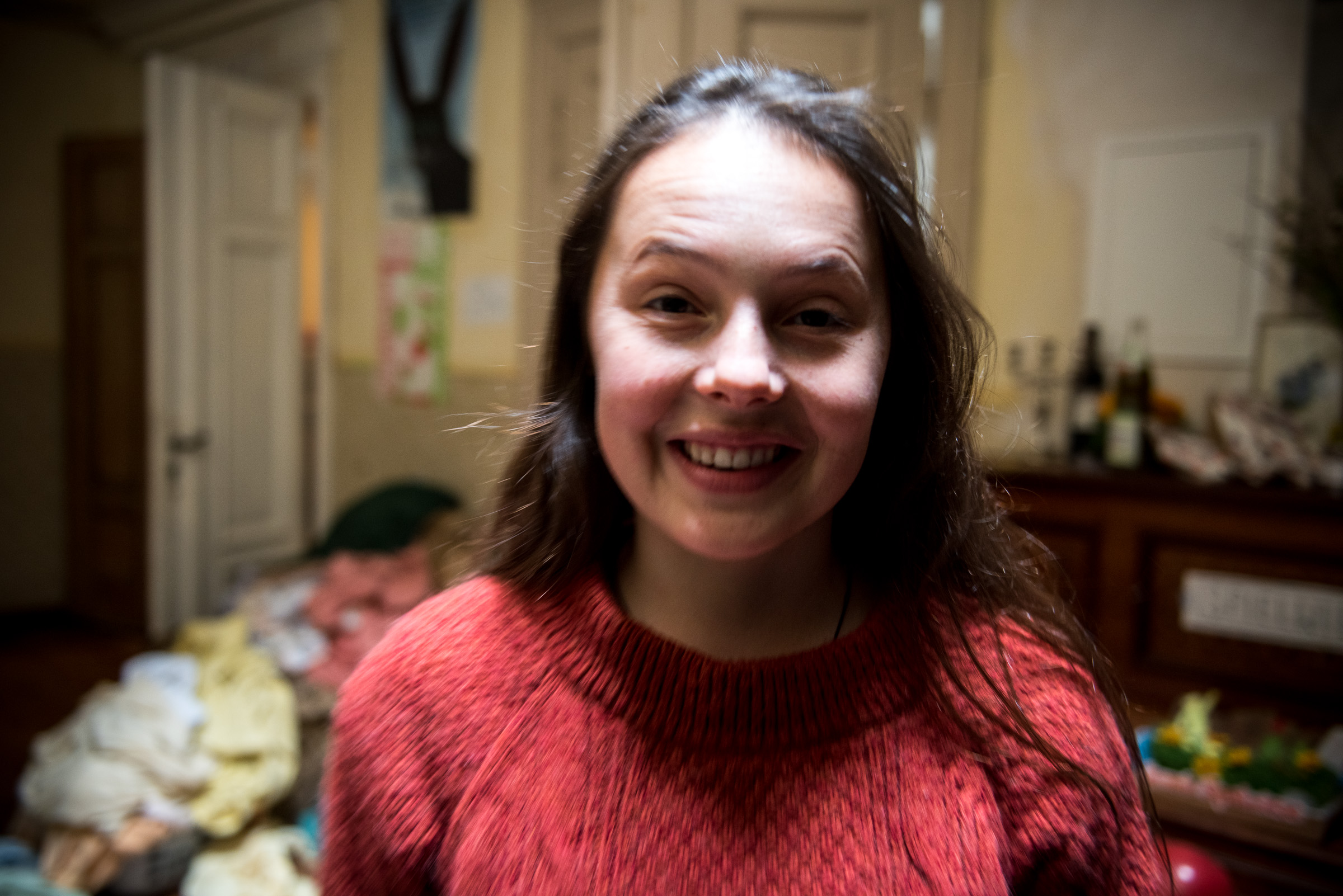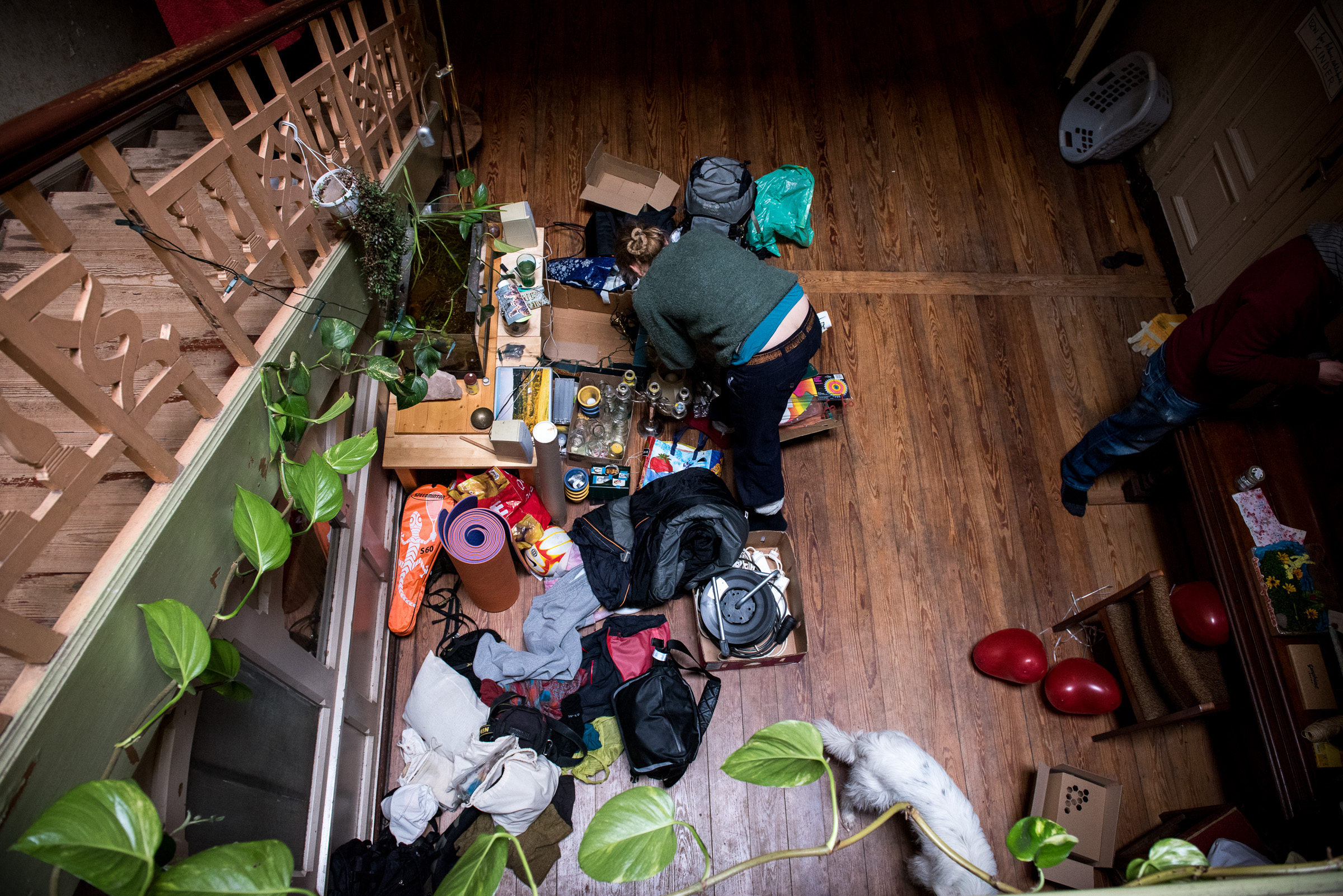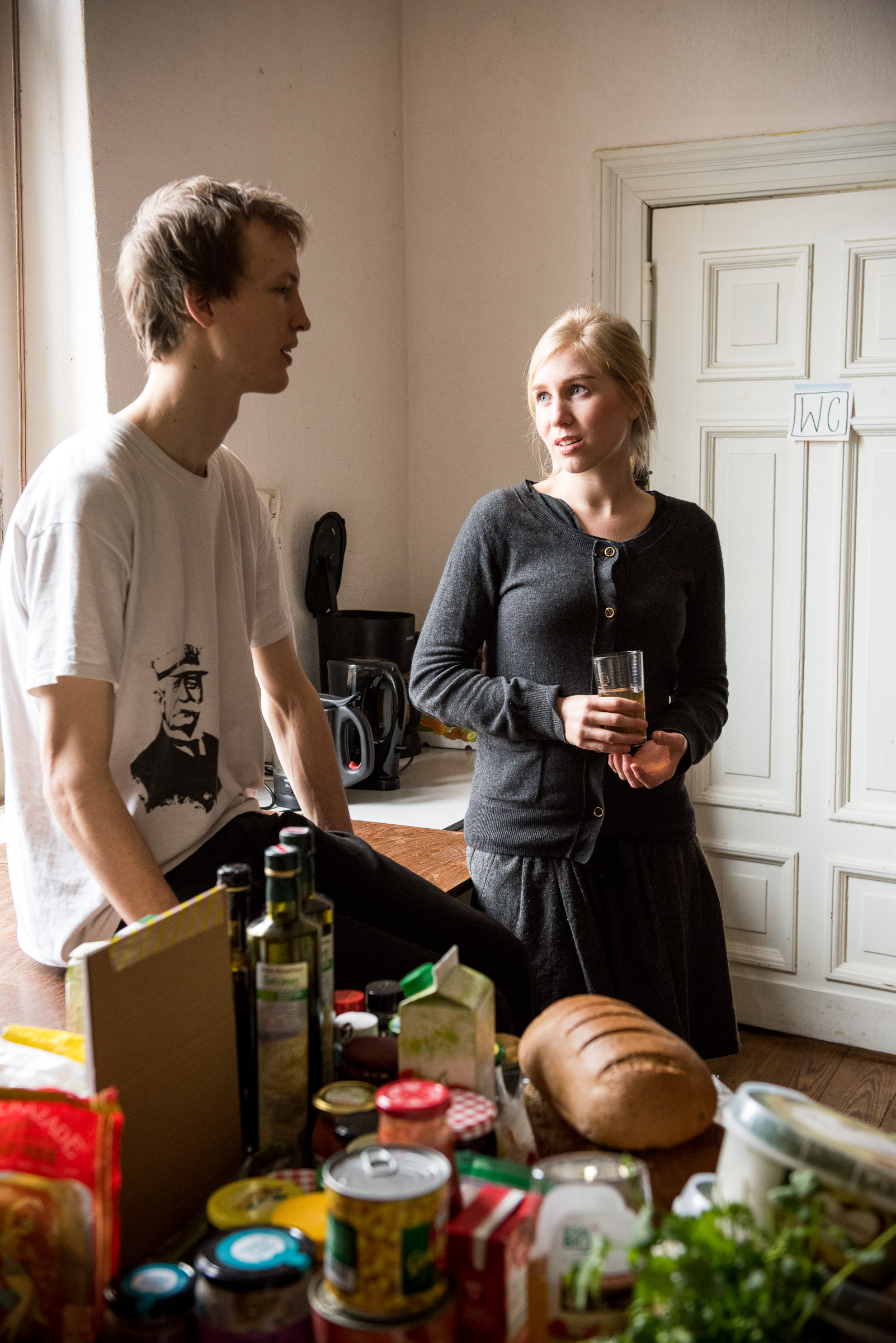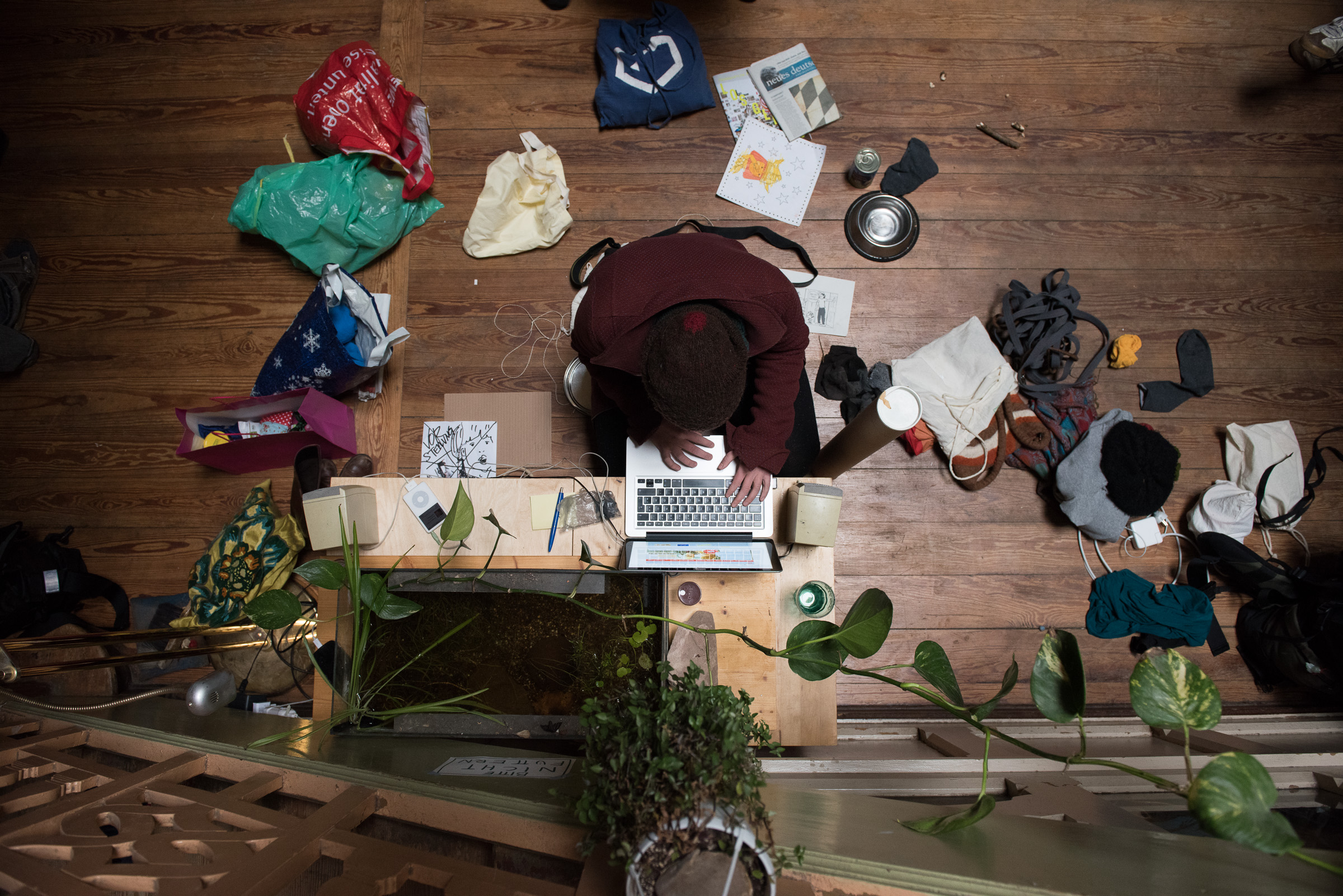 Lost & Found
Stuff that our group left at the Attac-Villa: (the turquoise thing is mine and the grey scarf is Anna's)
IMPORTANT:
Julia, who lives in the Attac-Villa is missing her 2nd barefoot shoe – did anyone accidentally take it home?