Admittedly I have been desperate for getting away from the conventional online communication campaigns that use social media. So what was I supposed to do? I set an emergency call to my friend Andrew Benincasa, master of the offline world of paper-cuts and words. He suggested to create something that is tangibly made with love and which carries the love visibly with it. The topic for OuiShare is collaboration and "sharing" and so after telling me the story about the sharing guitar he suggested the book of sharing. Wonderful! Just so much work for a result so uncertain in its outcome! But it seemed like its time had come, as the concept of a traveling book that gets send from person to person has been on my list-of-ideas-to-do for a while, but was missing the final butt-kick (or bigger purpose). With the encouragement from Andrew the decision was made, "The Traveling Books Of Sharing" were born.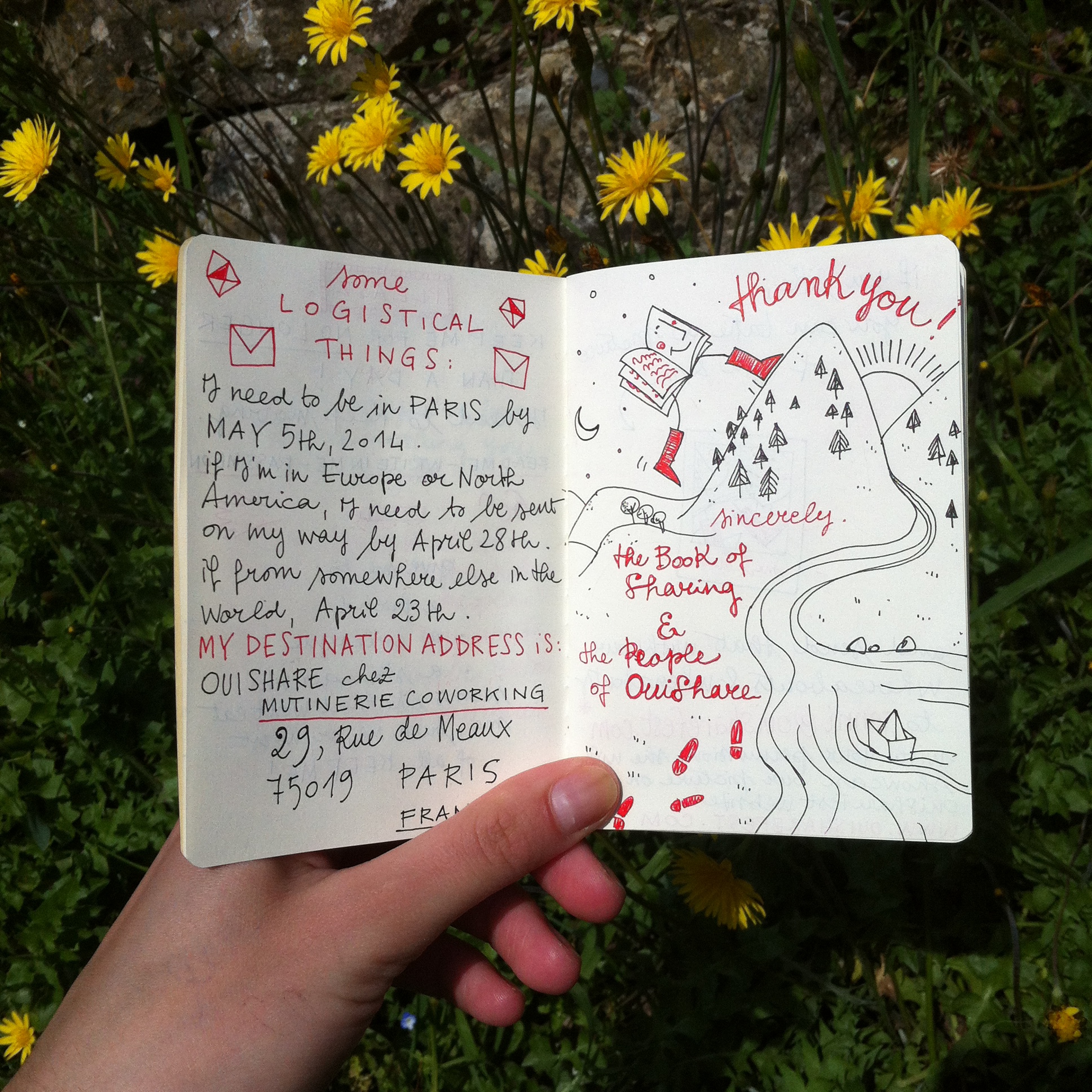 Now the goal was to gather more people, so siblings of the books would be born in different places. Silvia Robertelli created a beautiful one in Italy. She asked her friend Lisa Frühbeis in Augsburg to make one, she passed it on to Yinfinity who took it to Bologna.… …
In Paris illustrator and friend Lucie Van Der Elst made a paper-cut sibling to Andrew's, who saw the light of day in Brooklyn, NY.
Jördis Volkmann created one in Berlin and my third little traveler also started its journey at the Thinkfarm Berlin.
Check out the entire traveling Book family here at the Oui Share Fest Blog: